Denmarks central island of Funen (Fyn in Danish) is known as "the Garden of Denmark" for its natural beauty, flowered gardens, castles and manor houses. Funen is linked to Zealand by the mighty Store Bælt bridge and to Jutland by the Lille Bælt bridge, and the E20 runs straight across the island. ...
Where is Funen Denmark?
Funen, Danish Fyn, third largest island, after Zealand (Sjælland) and Vendsyssel-Thy, in Denmark. It lies between southern Jutland and Zealand and is bounded by the Little Belt (strait) to the west and the Great Belt to the east.
Where is Fyn in Denmark?
Where is Fyn? Fyn is between Zealand (Copenhagens home island) and mainland Denmark. If youre driving from Copenhagen, lucky you! You get to go over the Great Belt Bridge, the 4th longest suspension bridge in the world.
How much money should I bring to Denmark?
The average cost of a trip to Denmark for 3 days on a medium budget will be around 3600 DKK ($522 USD) for a single person. Depending on how much sightseeing or eating out at restaurants you plan to do, this will vary, but a good baseline is to plan on spending around 1200 DKK ($174 USD) per day.
His achievements are put into interesting historical context What is Funen known for? leavened by some engaging audiovisual material and quirky exhibits.
Denmark
Themed exhibitions within various bunkers add context: those on spying and shell-loading are especially gripping. There are also What is Funen known for? trains and ships, and, upstairs, extensive exhibitions on signalling, tunnels and disasters. The 1970s InterRail exhibit is likely to be gushingly nostalgic for any 50-something visitor.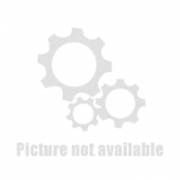 They became forced labourers making rope-matting or doing mindless chores like packing bundles of ice-lolly sticks. The key site is hidden within a grassy burial mound. Press a knob and electronic doors swing open, allowing you to enter a spooky chamber. Here, complete with bones of 11 sacrificed cattle, the ship's ghostly remnants are preserved in a low-lit, airtight display.
15 Best Things to Do in Odense (Denmark)
Outside, a lawn leads 100m down to the fjordside where a sea-worthy reconstruction of the boat is moored. What's most fascinating in the main building is the well-preserved series of 'below stairs' rooms, furnished with dummies and models to give an insight into 1930s servant life with kitchen cellar, pheasant hanging room, vegetable stack and staff dining room.
Though only a part of the structure survives, the castle is fairly impressive seen from certain angles, and houses banqueting halls and a museum. It's photogenically set behind earthwork bastions and a partial moat amid a loop of pretty medieval buildings. On certain days it's not just mannequins that dot the place, but real old sea dogs including octogenarian Ejnar demonstrating model-making and perlemor abstract knotting. Children have rigging to climb and there are often toy-boat-building activities.
Its residents include tigers, lions, zebras and chimpanzees. Book online if you want to feed the giraffes 70kr.
Most of the gallery space is used for well-curated, frequently changing modern-art exhibitions, but at least two rooms display highlights of the Brandts Samling permanent collection, tracing 250 years of Danish art.
There's also a collection by some 50 other artists from the Fyn school, along with impressive temporary exhibitions that change around three times annually. Don't miss peeping into the artist's studio with attached greenhouse where Larsen's wife and fellow artist, Alhed, captured lush blooms.